【"星"世界 】 A Journey of An Egg
---
点击:522  添加时间:2017-05-05 10:48:00
It's Easter! Let the egg hunt begin!
This April, our A1 and A2 classes had the most egg-citing time hunting for our Easter eggs. We had three wonderful parents from each class who willingly joined us in this activity. They prepared the venue for us; helping us hide all the eggs outside as the rules were being explained to the children in the classroom. After all the eggs were hidden, the kids were ready to hunt for the eggs. Like Easter bunnies hopping around, it was impossible to contain their excitement as they looked around the playground determined to find their eggs and the surprise in it. Finally, everyone got their rewards (stickers) that made their day. We all had so much fun!
Most people in China don't celebrate Easter... but they should because Easter is fun! This year Easter Bunny left a lot of eggs for our B-level students. He hid dozens of them all around our playground. In every egg he put stickers, stars, hearts, candies and even chocolates. There were so many eggs, that everyone found at least three of fourof them. After the Egg Hunt, our students got a special gift from their teachers. It was a very hot day so soon we came back to our classroom and sang a few songs about Easter.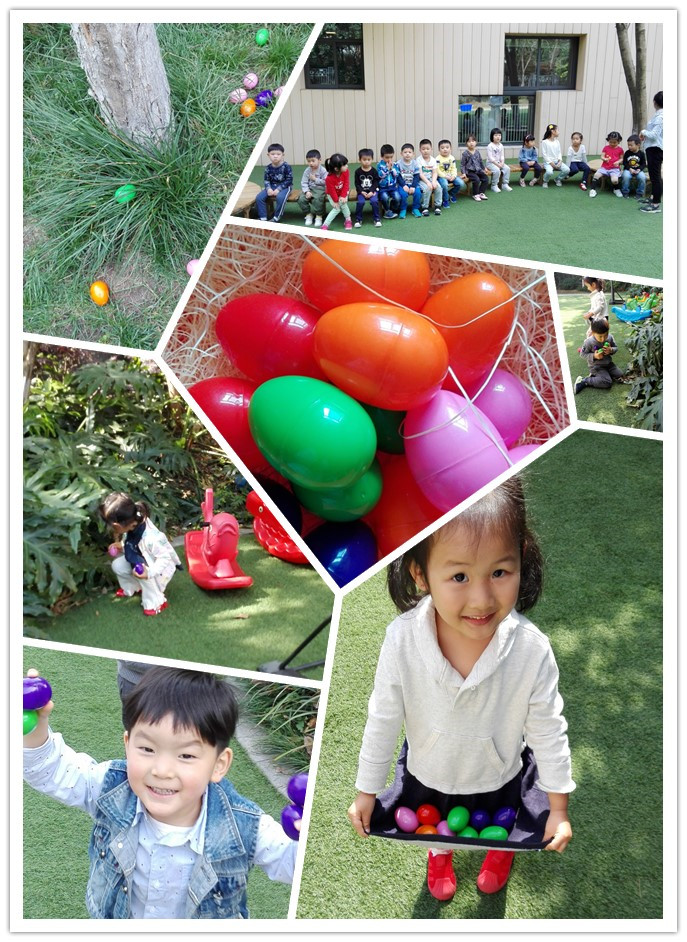 Easter is a holiday in April, and traditionally, an Easter egg hunt is a common activity. We had orange, pink, purple, and green plastic eggs. Each table had their own color to find. Our B3 teachers hid the eggs and the children were sent out to find them. They really had a great time outside!
Easter is a time for celebrating the rebirth of Jesus, wearing white, and Easter egg hunt. This is are 3
rd
time having this Easter egg hunt at KIK. I want to give big thanks to Steve and Christina mommies for coming in and celebrating the holiday with the children. Everybody looked amazing wearing white clothes to help celebrate the holiday. Mr. Lee and mommies hide all the eggs around the school because it was raining that afternoon. Normally we would hide them outside. We hide about 100 eggs around the school that had sticker and candy inside them. The kids went crazy walking. No, running around the school finding the eggs in all the different rooms and hallways.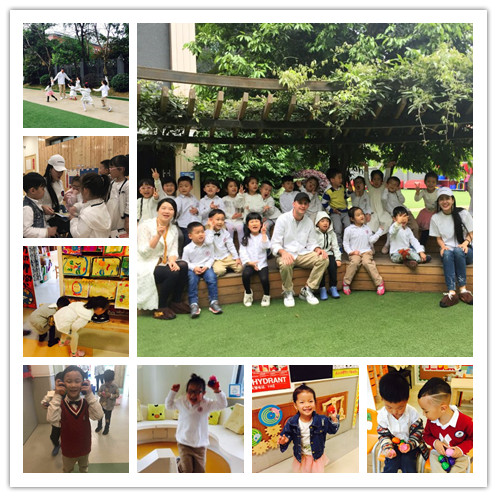 Following the tradition of Easter, here comes the egg hunt again! We gathered C2 and C3 together, we've been watching a cartoon about how bunnies make chocolate eggs
J
meanwhile mommies and daddies were hiding the eggs, then we started the hunt. Some eggs had a sticker inside, some had candy, some had chocolate, and I can tell no egg was left hidden! KIK-ers are good hunters.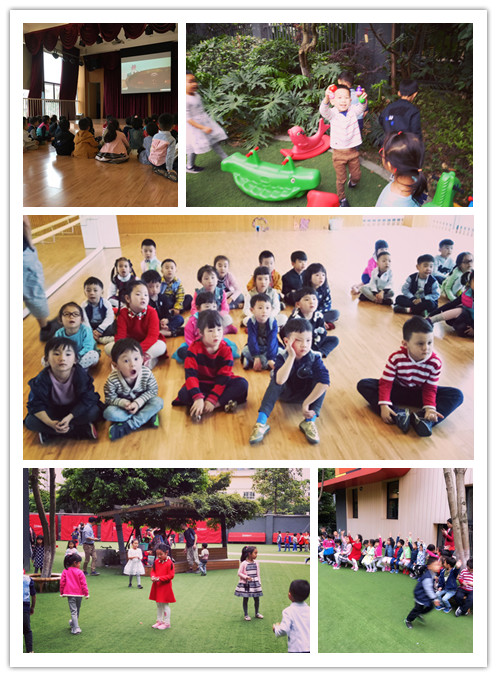 April is Easter month, and for the D1 Monthly Art Project, we painted eggs. The students had a great time painting the eggs, they all were so different and unique. Then, I hid them outside for the kids to find. They were so quick to find them, and so excited as well!